Podcast
Smart Supply Chain, a podcast produced by ALOM, offers fresh thinking and actionable takeaways to elevate physical, digital and environmental supply chain performance globally.
About the Host
Jennifer Duell is a published author and journalist with a passion for operational excellence and an insatiable curiosity about everything.
Latest Episode
05/24/23
Pushing Reverse Logistics Forward
In this age of booming ecommerce and heightened customer expectations, returns management is increasingly complex. This episode of Smart Supply Chain, featuring ALOM Vice President of Supply Chain Strategy Lisa Dolan, unpacks how reverse logistics significantly influences customer satisfaction and brand reputation, along with highlighting innovative strategies and solutions to navigate the ever-evolving returns environment. 
02/24/22
Win the Supply Chain Talent Battle as the 'Employer of Choice'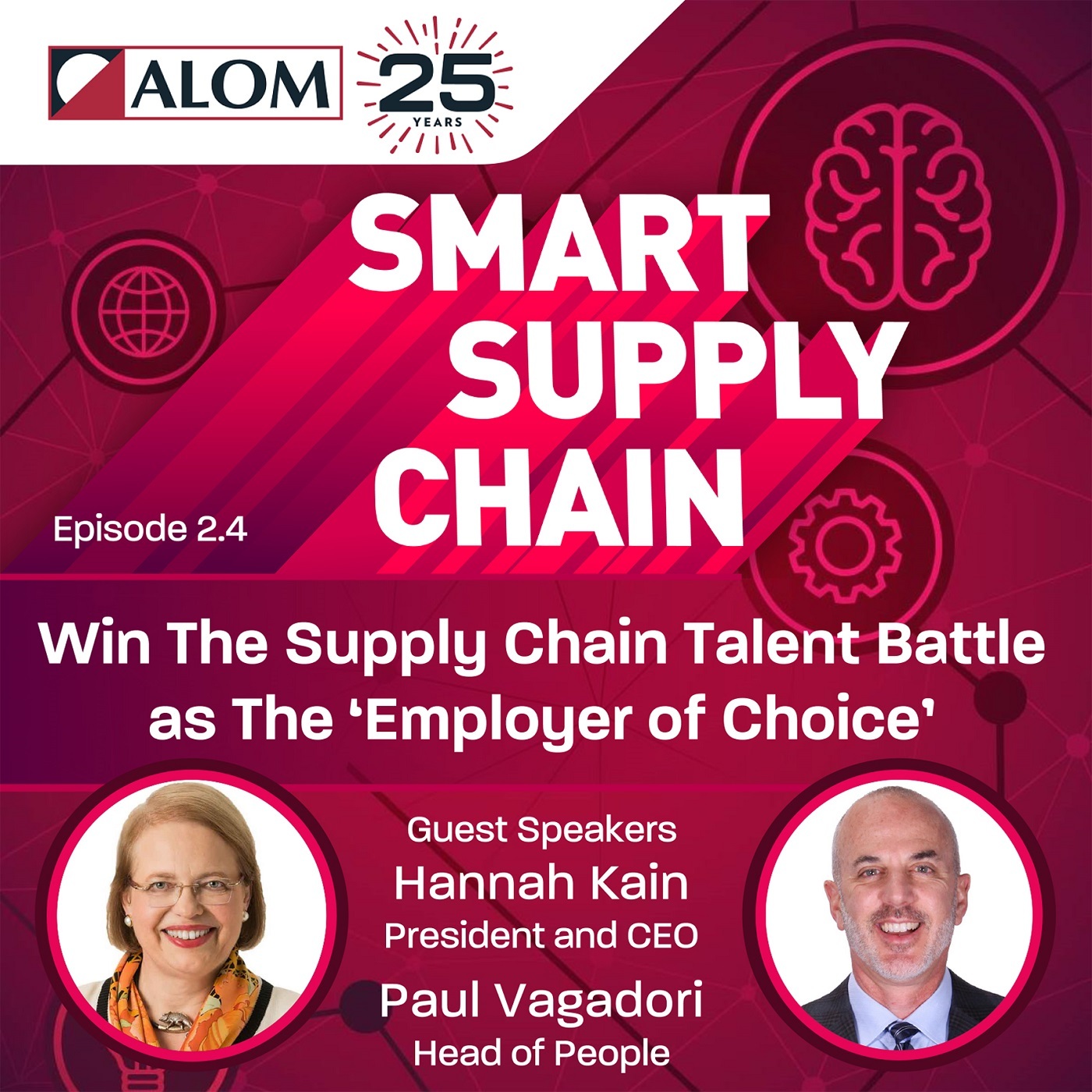 Like many industries, manufacturing and supply chain are dealing with a persistent talent shortage – one that the pandemic exacerbated. Not only are organizations competing to acquire talent, but also retain the talent they already have. In this episode of Smart Supply Chain, ALOM President and CEO Hannah Kain and Head of People Paul Vagadori discuss best practices for managing talent, the importance of a diverse workforce, and how organizations can position themselves as the 'Employer of Choice' in this competitive labor market. 
02/10/22
25 Years of Supply Chain Leadership – The Founder's Story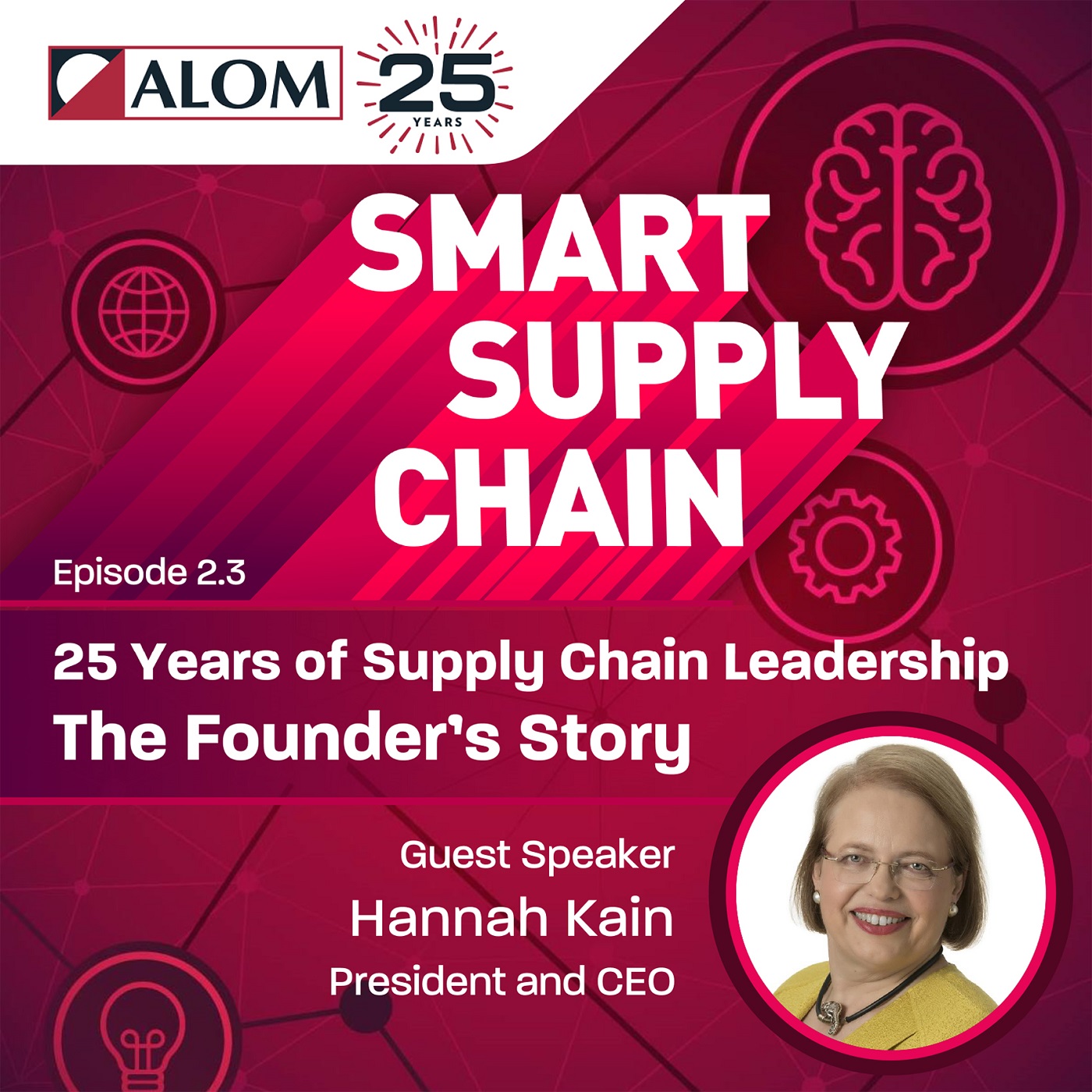 In this episode of Smart Supply Chain, ALOM President and CEO Hannah Kain discusses her entrepreneurial journey, from a little girl in Denmark who dreamed of owning her own business to founding one of the largest woman-owned supply chain service providers and B2B e-commerce innovators in the U.S. Today, as ALOM celebrates 25 years of operations, Kain recalls the obstacles she experienced and overcame to cement the company's position as a technology-driven, quality-focused industry leader.
01/26/22
Digital Transformation Giving Rise to Intelligent Supply Chain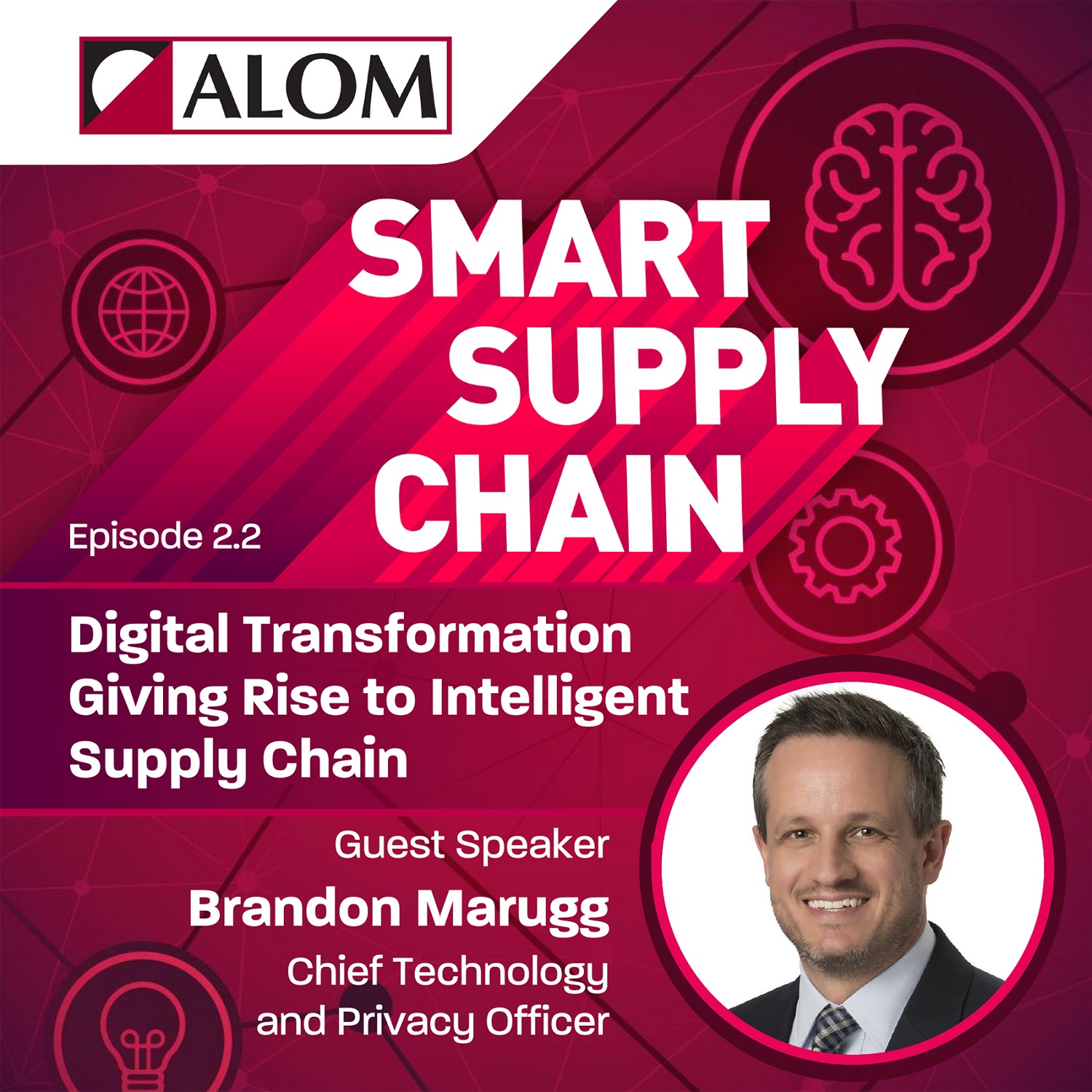 Digital transformation (DX) involves integrating digital technology into all areas of a business, fundamentally changing the way it operates and delivers value to customers. In this episode, ALOM's Chief Technology and Privacy Officer Brandon Marugg engages in a thought-provoking dialogue about the goals of DX and how its  impact is creating a more intelligent supply chain.
01/12/22
Seeing Supply Chain Through the Eyes of a CFO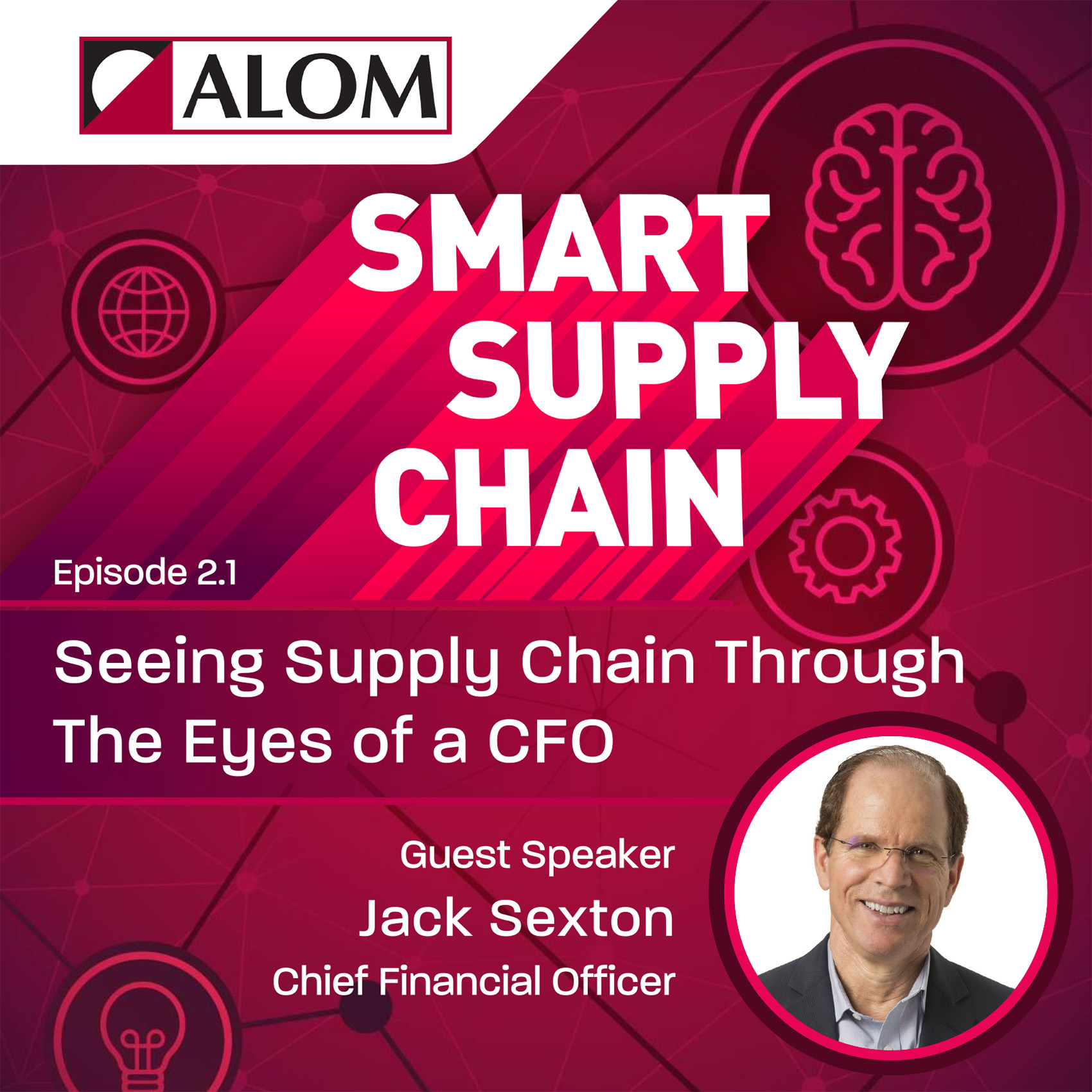 While most people realize that CFOs play important roles, most lack a true understanding of the many parts of an organization CFOs touch, especially when it comes to supply chain. This enlightening episode, featuring ALOM CFO Jack Sexton, offers a peek into the mind of a CFO, providing listeners with a better sense of how a CFO thinks about supply chains and how he directly influences an organization's success.
Regulatory Compliance, Talent, Trade and Freight
12/15/21
Supply Chain 2021 – A Look Back and Lessons Learned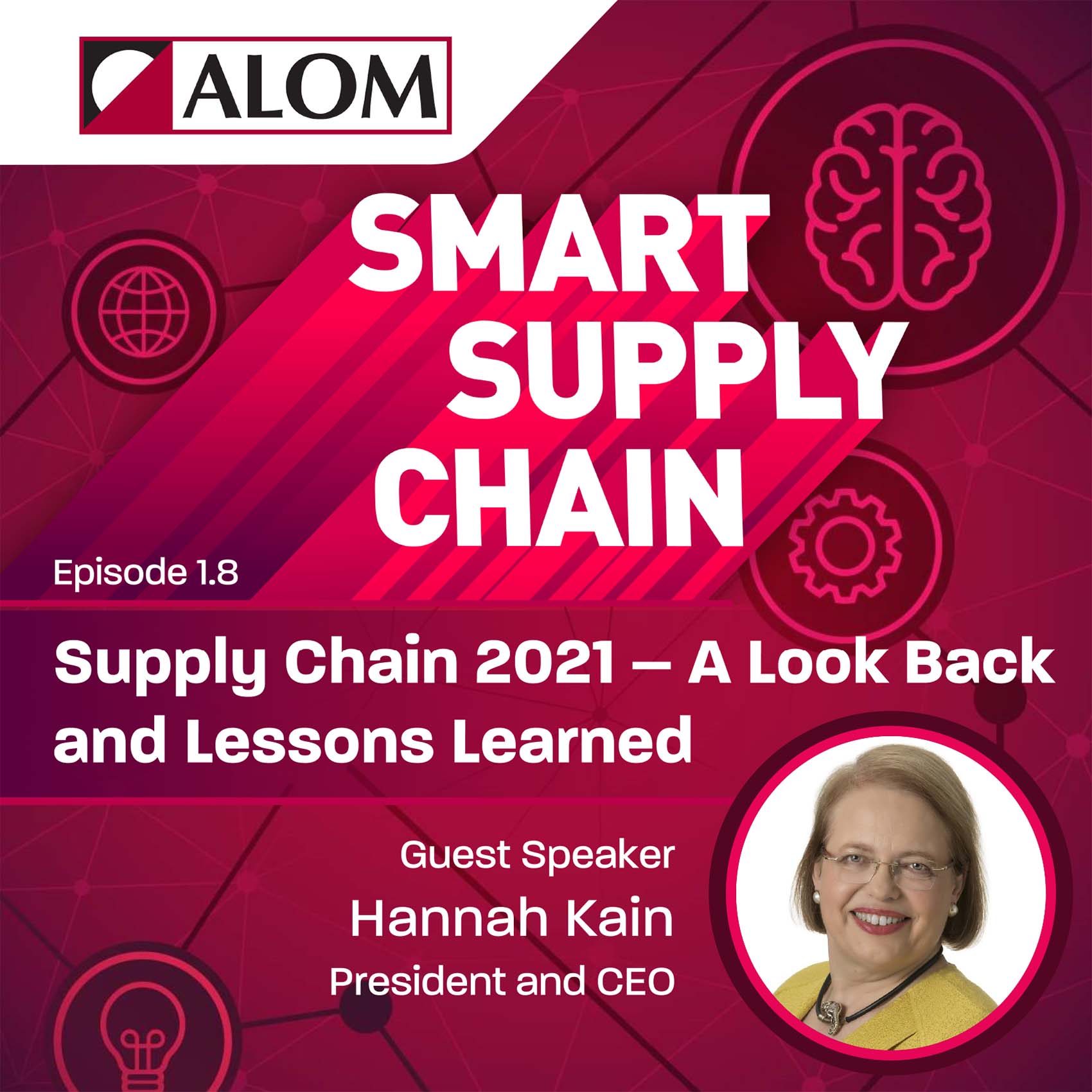 2021's legacy will be The Year of Supply Chain. Suddenly, supply chain wasn't unfamiliar or uninteresting, but something everyone wanted to talk about. In this episode, ALOM CEO Hannah Kain looks back at the challenges the whack-a-mole supply chain created, the lessons supply chain professionals learned, what she considers to be the biggest surprise of the year, and what, if anything, keeps her up at night. This is an episode you don't want to miss.
Inventory Management, Talent, Trade and Freight
11/17/21
Evolution of Data in the Supply Chain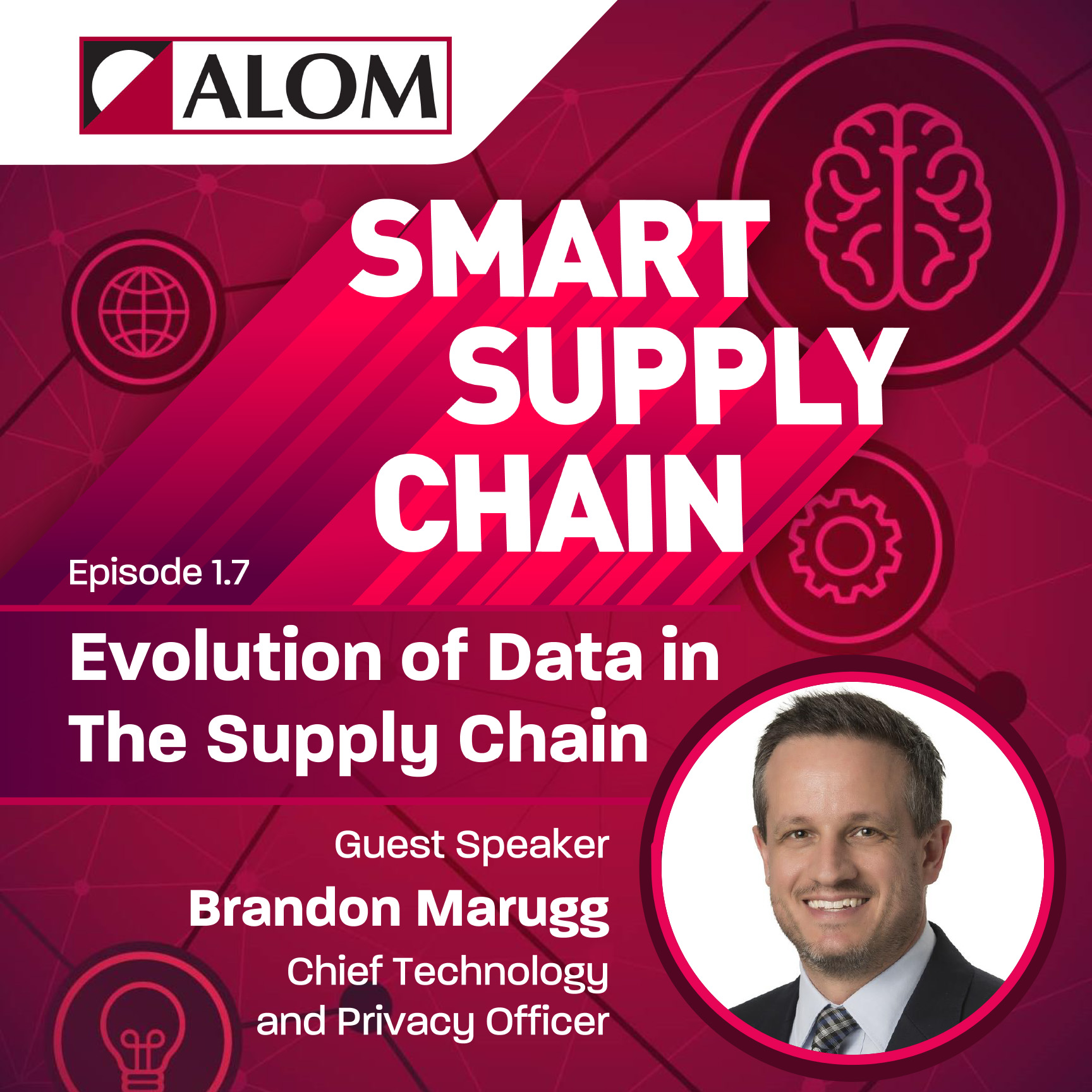 Have you always wondered about the correct pronunciation of the word "data"? Are you curious about the different ways data can be used to improve supply chain performance? Do you want to know how machine learning and AI can transform supply chains? ALOM's Chief Technology and Privacy Officer Brandon Marugg answers all these questions and more in this episode of Smart Supply Chain.
Ecommerce, Inventory Management, Technology
Have feedback, questions or a note about our podcast?