Podcast
Smart Supply Chain, a podcast produced by ALOM, offers fresh thinking and actionable takeaways to elevate physical, digital and environmental supply chain performance globally.
About the Host
Jennifer Duell is a published author and journalist with a passion for operational excellence and an insatiable curiosity about everything.
Latest Episode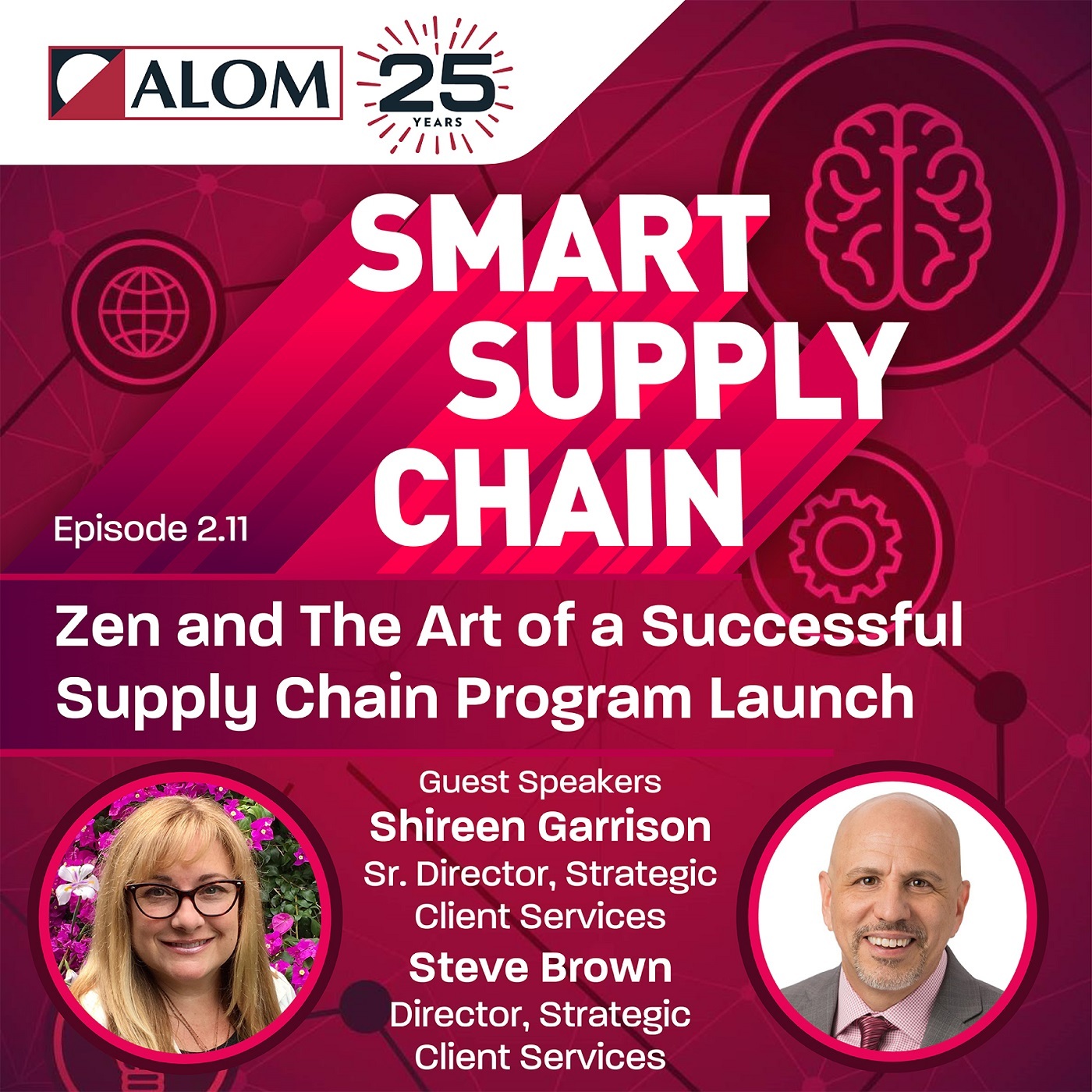 09/14/22
Zen and the Art of a Successful Supply Chain Program Launch
The launch of a new supply chain program is undoubtedly exciting, but it can also be stressful. All too often, the planning and contracting process is rocky, and onboarding doesn't meet expectations. In this episode of Smart Supply Chain, Shireen Garrison and Steve Brown, leaders on ALOM's Strategic Account Management team, detail methods to overcome challenges related to new program launches and the art of ensuring their success. Filled with real-life examples and helpful advice, this episode is a must-listen for all supply chain pros.   
11/17/21
Evolution of Data in the Supply Chain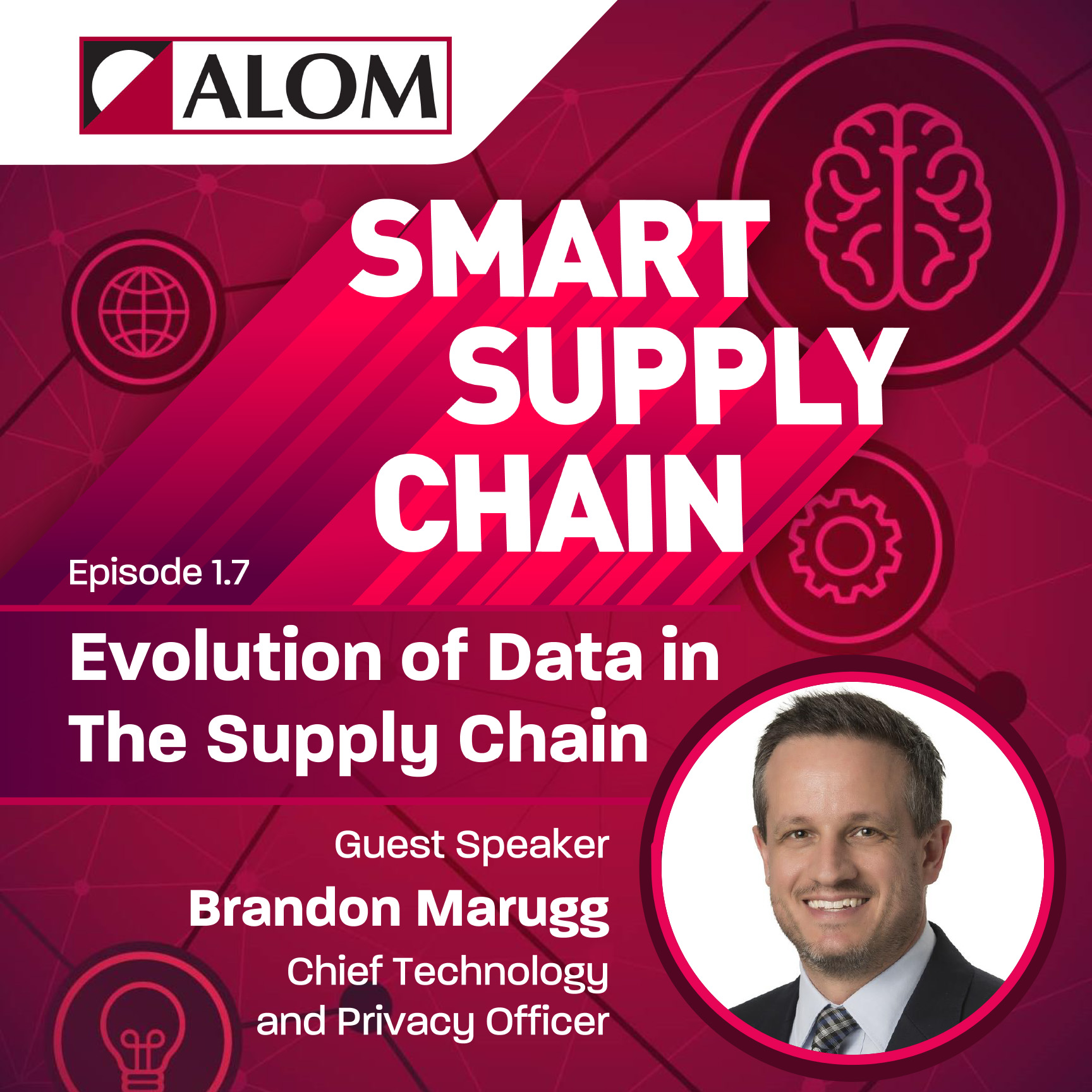 Have you always wondered about the correct pronunciation of the word "data"? Are you curious about the different ways data can be used to improve supply chain performance? Do you want to know how machine learning and AI can transform supply chains? ALOM's Chief Technology and Privacy Officer Brandon Marugg answers all these questions and more in this episode of Smart Supply Chain.
Ecommerce, Inventory Management, Technology
11/03/21
The Supply Chain of the Future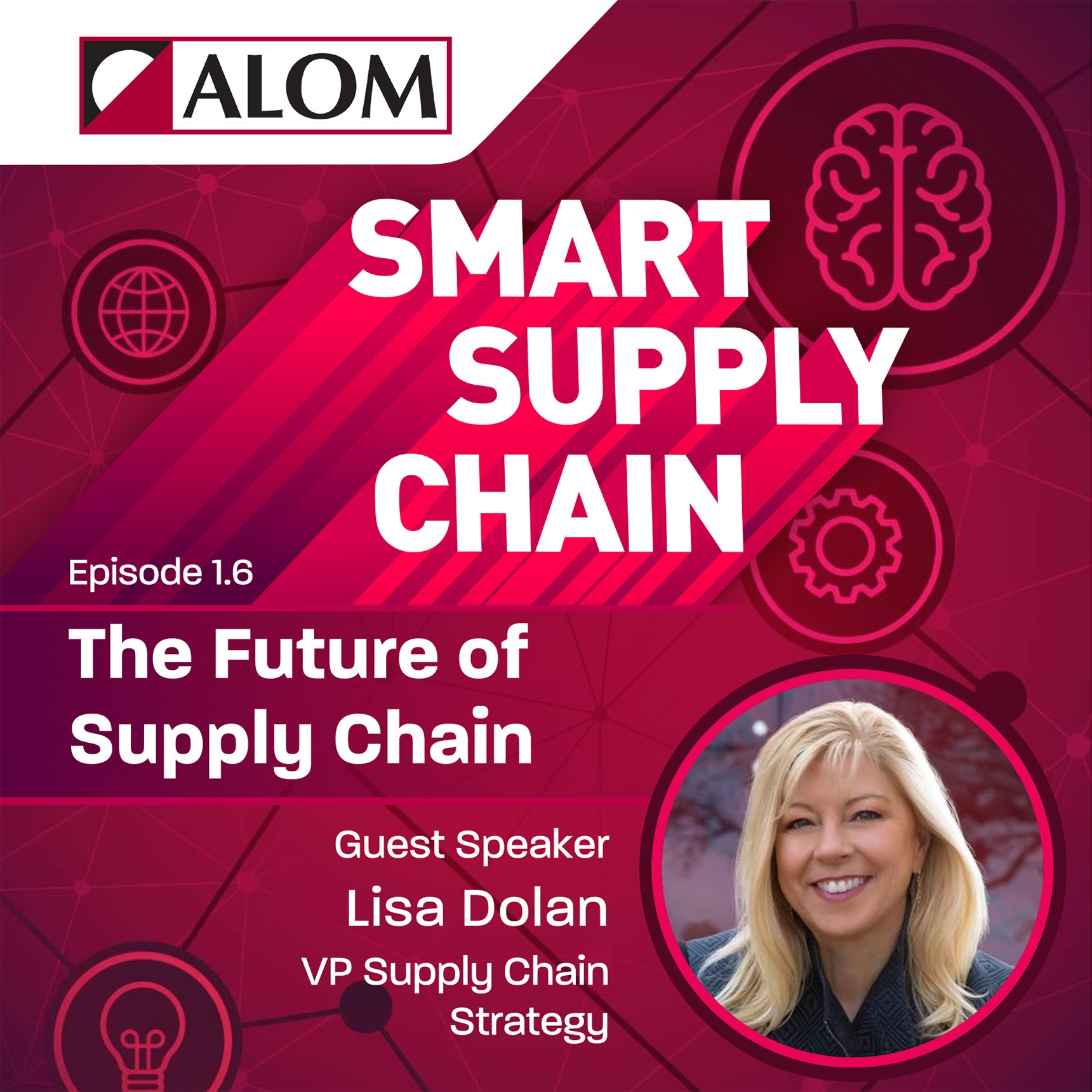 What will the global supply chain look like in 2027, and what can supply chain professionals do today to prepare for the future? ALOM's VP of Supply Chain Strategy Lisa Dolan tackles these questions in this riveting discussion that delves into shifting consumer expectations, advances in data and machine learning/AI, green supply chains, and more.
Sustainability, Talent, Technology
10/20/21
Turning Today's Troubles into Today's Success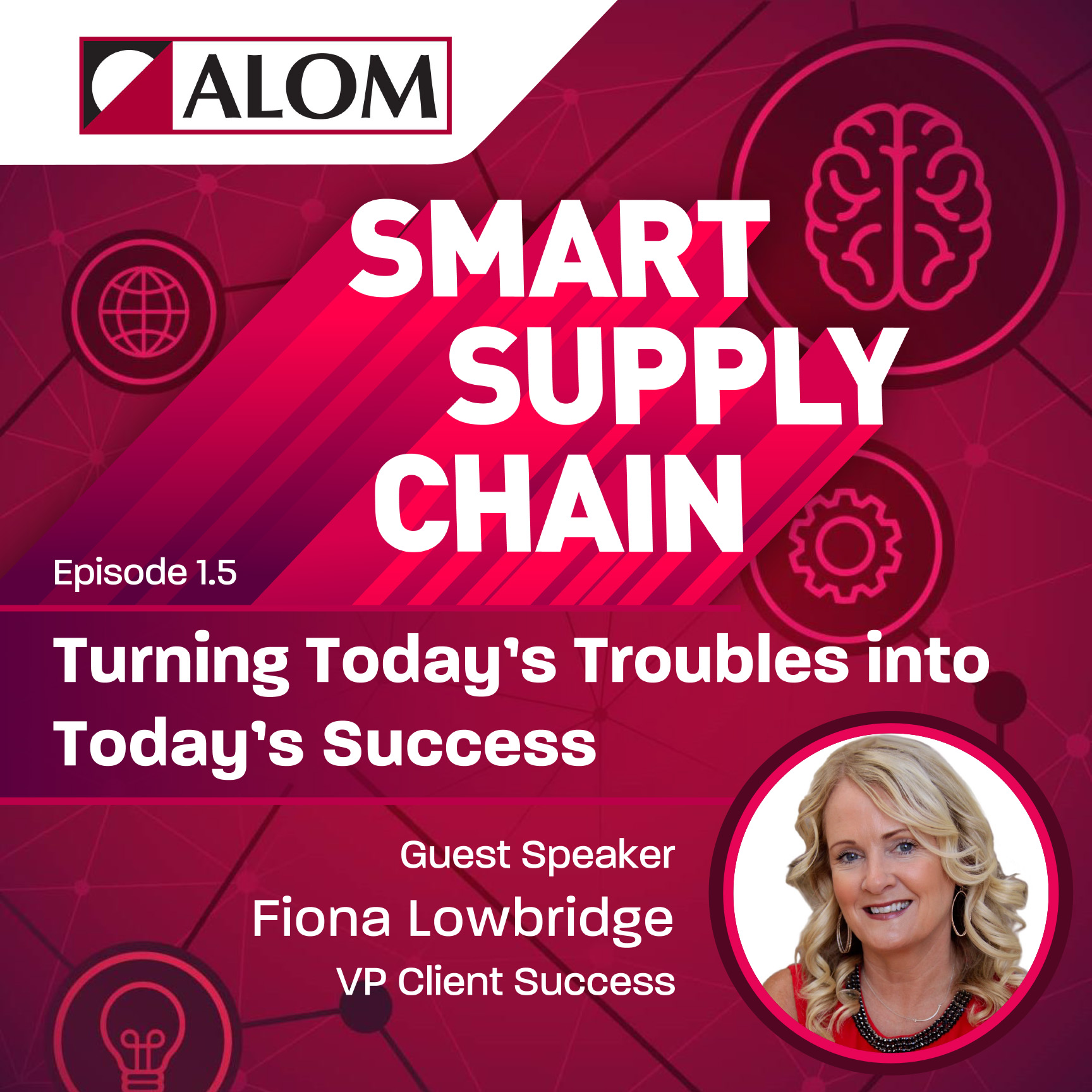 Supply chain professionals are dealing with a lot today – unpredictable demand, material shortages, labor shortages, freight delays, political unrest, extreme weather … the list of troubles goes on and on. Yet, the best of the best are still filling orders and delivering on-time. ALOM's VP of Client Success Fiona Lowbridge draws on two decades of supply chain experience and offers expert advice on how to emphasize collaboration, communication, trust, and resilience to turn today's troubles into success.
Quality and Safety, Trade and Freight
10/06/21
Stamping Out Supply Chain Slavery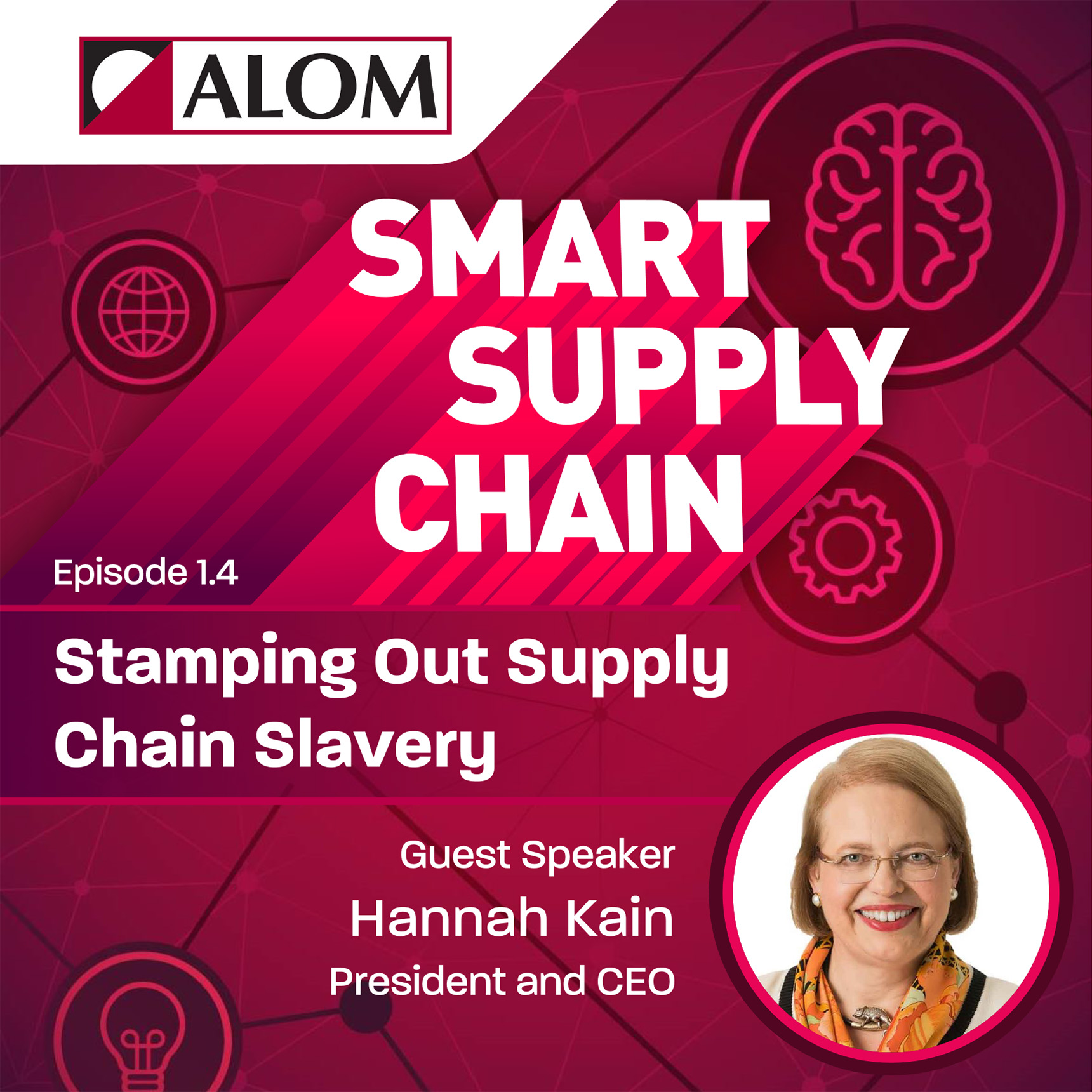 Nearly 50 million people around the globe are modern slaves. Slavery is all around us – in the clothes we wear, the toys we buy our children, and the food we eat. ALOM CEO Hannah Kain discusses the reasons why our global supply chain is vulnerable to slavery and the actions supply chain professionals must take to stamp out slavery.
Environmental Social and Governance, Regulatory Compliance
09/22/21
Fighting Cyber Threats in Supply Chain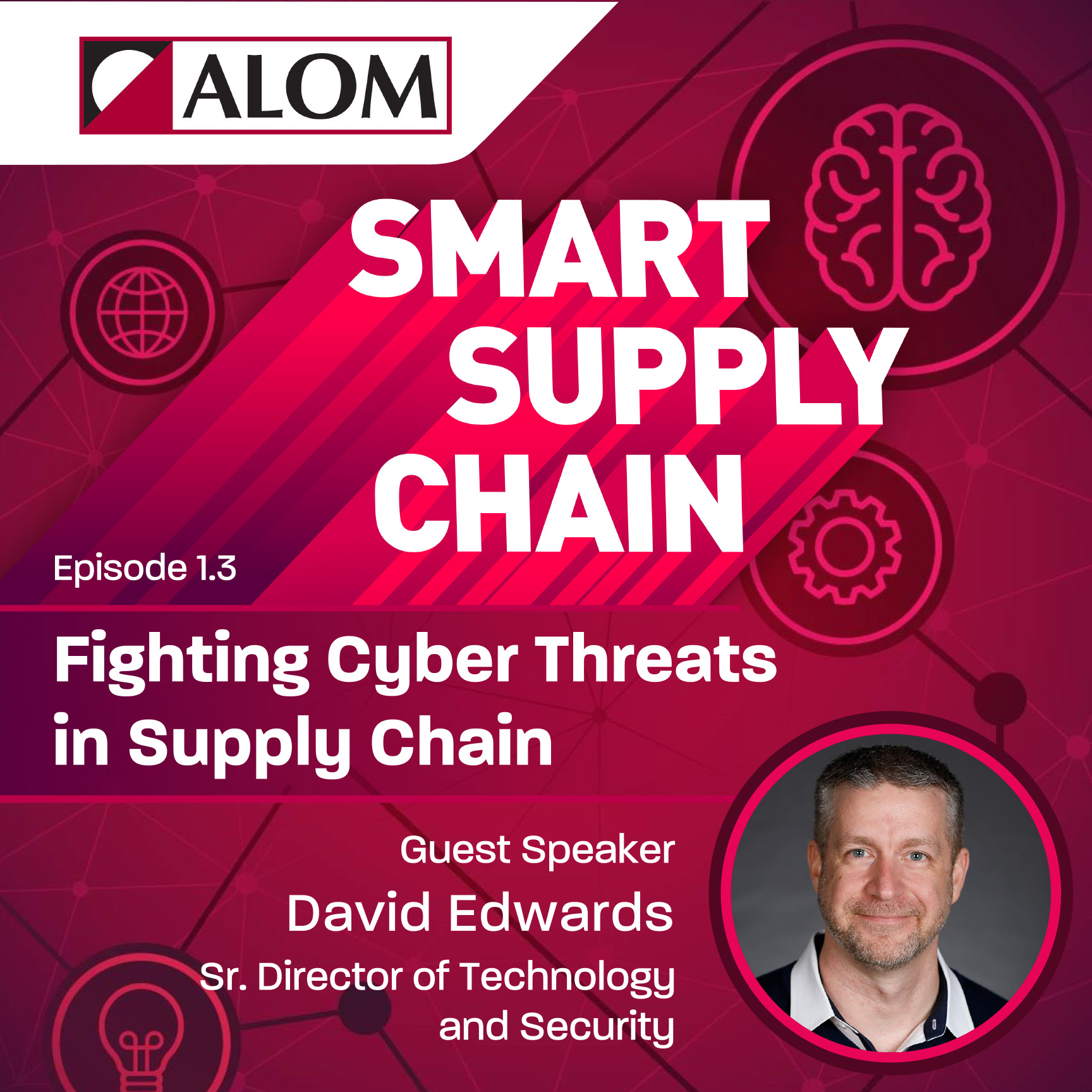 Supply chains are increasingly threatened by cyber attacks, which can compromise tens of thousands of victims through a single breach. In this episode, David Edwards, senior director of technology solutions and security for ALOM, details the evolving risks for digital and physical supply chains and what cybersecurity experts can do to fight these cyber threats.
Ecommerce, Technology
09/09/21
Supplier Diversity Strengthens Supply Chain Performance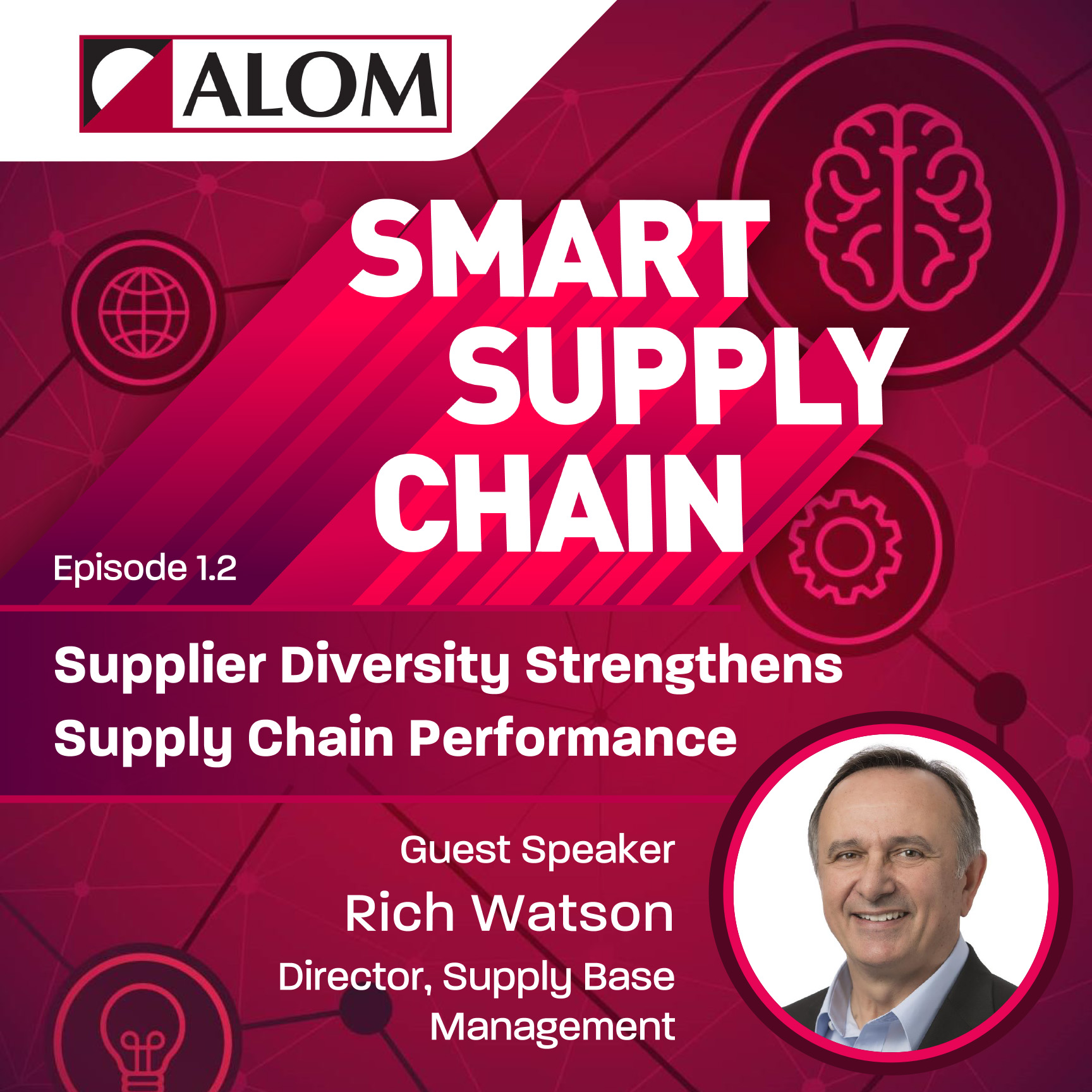 Smart companies have realized the importance of a robust supplier diversity program and have made suppler diversity a top corporate initiative. In this episode, Rich Watson, ALOM's director of supply base management, digs into supplier diversity programs and the value they bring to supply chains.
Environmental Social and Governance, Supply Base Management
Have feedback, questions or a note about our podcast?